product details
Bra yang melakukan semuanya! 
Lihat dan rasakan yang terbaik
  dalam segala hal yang Anda kenakan! 

Butuh bra push-up ALL-IN-ONE yang membentuk tubuh Anda dan pas? Kami membantu Anda!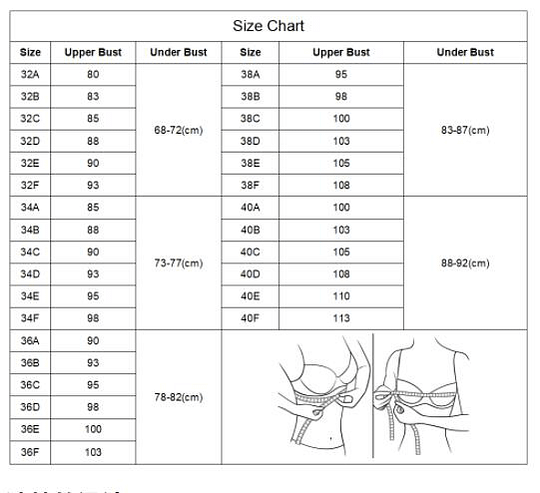 nyaman adalah yang harus dimiliki untuk kecantikan tanpa cela dan tanpa usaha.
Bra push-up kami menawarkan dukungan maksimal dari semua sudut untuk memberikan penampilan yang tampak alami sekaligus tetap nyaman dan fleksibel untuk penggunaan sehari-hari.

JANGAN PERNAH KHAWATIR TENTANG TALI BRA LAGI!
Kenakan kemeja off-the-shoulder favorit Anda tanpa repot menyembunyikan tali bra! nyaman tanpa tali, seksi, dan tidak terlihat di bawah pakaian. Tidak perlu khawatir bra Anda jatuh! Dengan lapisan pegangan anti selip dan pas, itu akan memeluk tubuh Anda dan tetap di tempat sepanjang hari.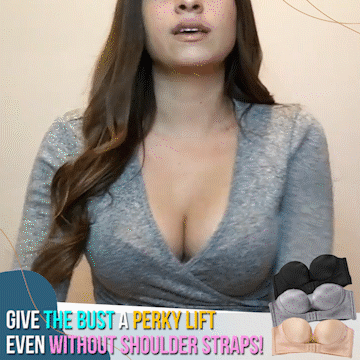 MENGAPA ANDA INGIN BRA 
ALL-IN-ONE INI?
DUKUNGAN PUSH UP MAKSIMUM: Bra  push-up kami dirancang khusus untuk memberikan dukungan push-up paling banyak, sekaligus juga terlihat alami dan rata. Bagian dalam dilapisi dengan bantalan tebal ultra-lembut di kedua sisi untuk mengangkat dan menopang dari semua sudut. Desain penutup depan tidak hanya mendorong ke atas tetapi juga ke dalam sehingga belahan dada menjadi lebih terlihat dan bulat.

STRAPLES: Bra  tanpa strap ! Tidak ada lagi tali bra yang terlihat dan merusak pakaian Anda. Bra kami menawarkan kenyamanan terbaik dan pas untuk penggunaan sepanjang hari.

SEAMLESS, INVISIBLE:  Dibuat dengan bahan tipis untuk menghilangkan garis bra agar tidak terlihat di bawah pakaian. Bra pas di seluruh tubuh dan dirancang untuk menghilangkan tampilan lekuk tubuh yang canggung. Menghaluskan bentuk tubuh.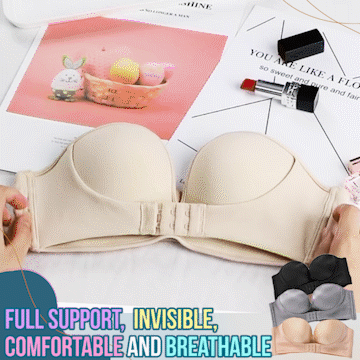 Bra tanpa tali ini  memungkinkan Anda  mengenakan atasan dan gaun berpotongan rendah, off-shoulder, dan tanpa punggung tanpa merusak tampilan . Sayapnya yang lebar dan  gesper depan dan belakang yang aman  menawarkan  dukungan anti selip penuh  dan  meratakan tonjolan lemak untuk siluet yang lebih ramping . Gesper depan juga  meningkatkan belahan dada Anda sekaligus mengurangi pantulan .


HIGHLIGHT
Go Strapless

 - Sepenuhnya tersembunyi di bawah pakaian apa pun. Kenakan atasan berpotongan rendah, off-shoulder, dan backless tanpa merusak tampilan.

Peningkatan Pembelahan 

 - Gesper depan mengangkat payudara Anda untuk tampilan yang lebih menarik dengan belahan dada yang lebih dalam sambil menstabilkan dan mengurangi pantulan.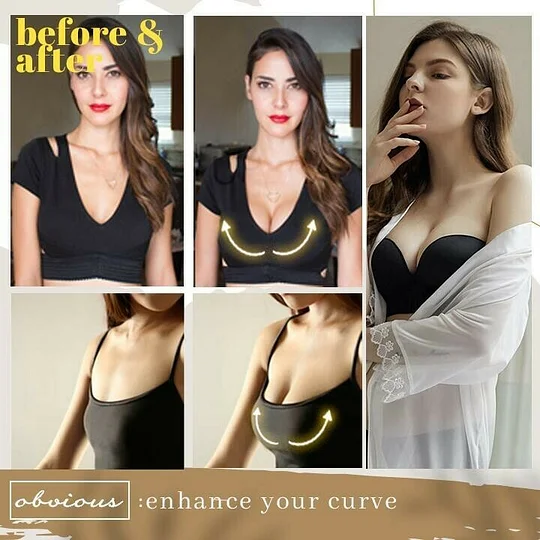 Dukungan Non-Slip 

 - Mendukung penuh ukuran payudara apa pun tanpa tergelincir oleh gesper depan dan belakang yang aman dan tali penyangga belakang.

Siluet Menyanjung

  - Sayapnya yang lebar meratakan tonjolan lemak, menciptakan siluet yang lebih ramping.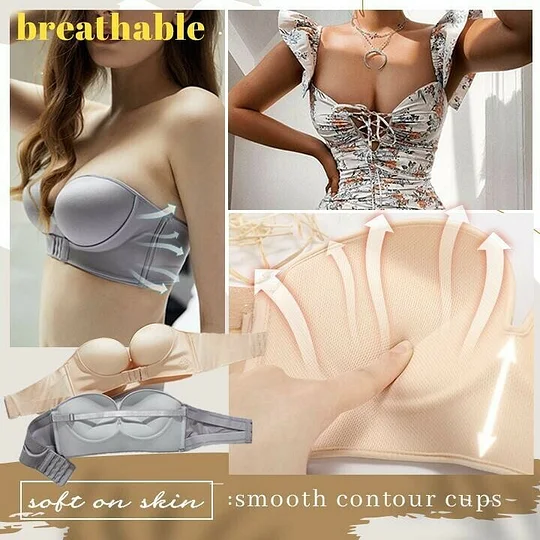 Kenyamanan Utmost

  - Terbuat dari kain yang mulus, menyerap kelembapan, bernapas, dan sepenuhnya nirkabel, ini memberikan kenyamanan maksimal untuk dada Anda.

Adjustable Fit 

 - Tersedia dalam berbagai ukuran cup, gesper depan, dan belakang juga dapat disesuaikan dengan kait 4 baris agar pas.
SPESIFIKASI
Warna: Abu-abu, Hitam, Telanjang

Ukuran: 32-40, cangkir AF
Delivery & Return
Delivery
We offer FREE STANDARD SHIPPING on worldwide orders over $49.00
Returns
We want you to feel comfortable and confident when shopping at Body404, that's why we offer a 14-day return policy with FREE return shipping and no restocking / return fees. If for any reason you're not satisfied with your purchase, you may return the unused item in its original condition as long as you contact us within 14 days from the delivery date.
help
Give us a shout if you have any other questions and/or concerns.
Email: service@body404.com